Experimental Electro-Acoustic Jazz, Ambient, Drone, Noise
Arc of a Slow Decline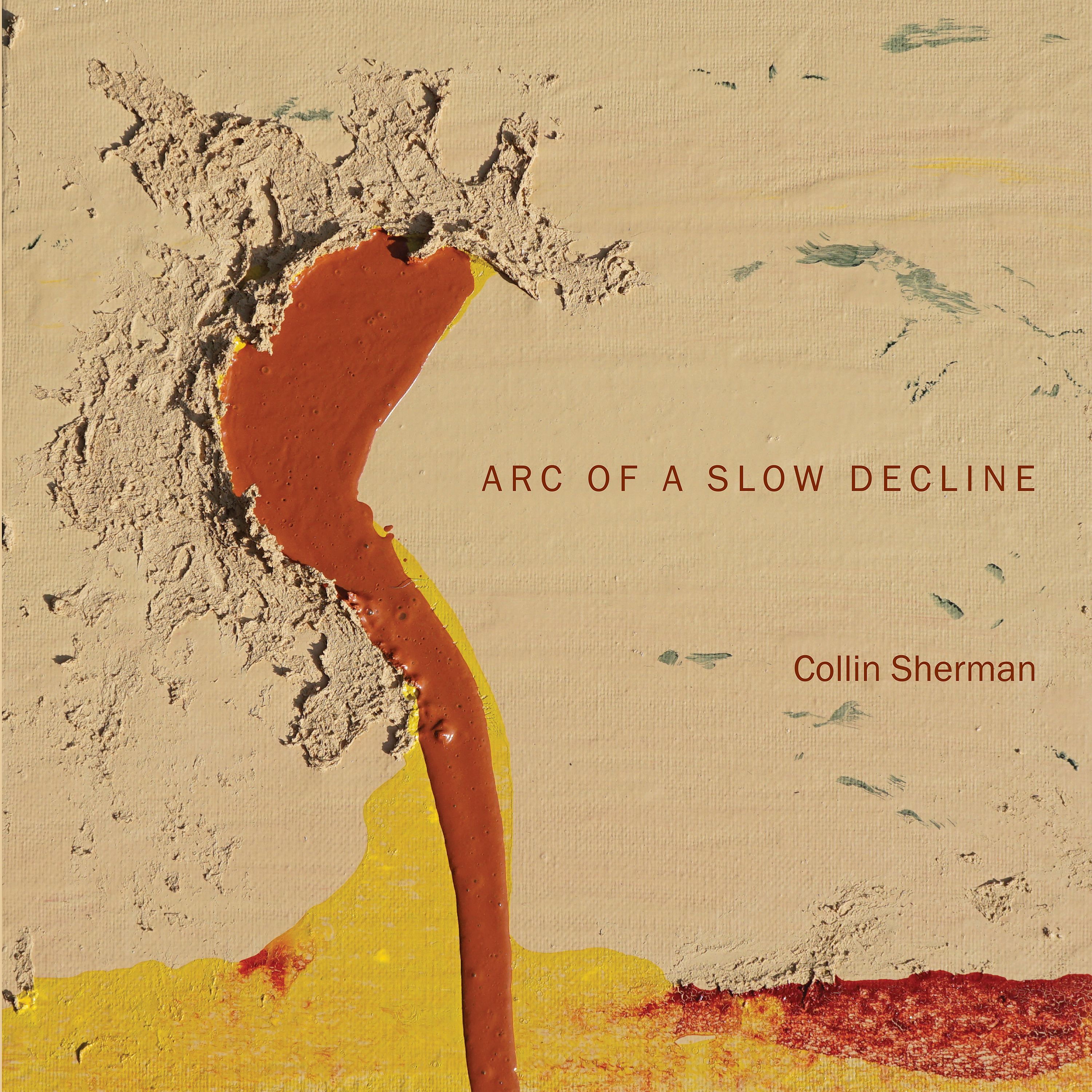 Available Now
Compact Disc or Digital Download
Arc of a Slow Decline, the twelfth release by New York-based musician Collin Sherman, continues the focus on jazz and free improvisation of his past several albums.  As with all previous releases, Collin plays all the instruments himself and overlays the parts. 
The first disc is the more composition-focused and elaborately arranged program of the two discs.  Each piece, with the exception of "Sycophant Parade", begins with a clear statement of melody followed by solos on saxophones and/or clarinets.  The solos are "free" to varying degrees, depending of what the compositions and arrangements allow. 
The second disc is generally sparser, both from a compositional standpoint and with respect to the arrangements.  Most of the pieces on this disc have no stated melody or pre-planned chord progressions.  The arrangements tend to utilize either only drums and horns, or piano/bass/horns without any percussion, with occasional electronic flourishes. 
Free improvisation is a search for truth and transcendental beauty.  Although that search may never end, through this music, hopefully, we may all come a little closer to knowing that truth which we seek. 
For more information, promo requests, or to set up an interview, please contact Collin Sherman.