Experimental Electro-Acoustic Jazz, Ambient, Drone, Noise
Luciano Muñoz & Collin Sherman
Inhabiting the Other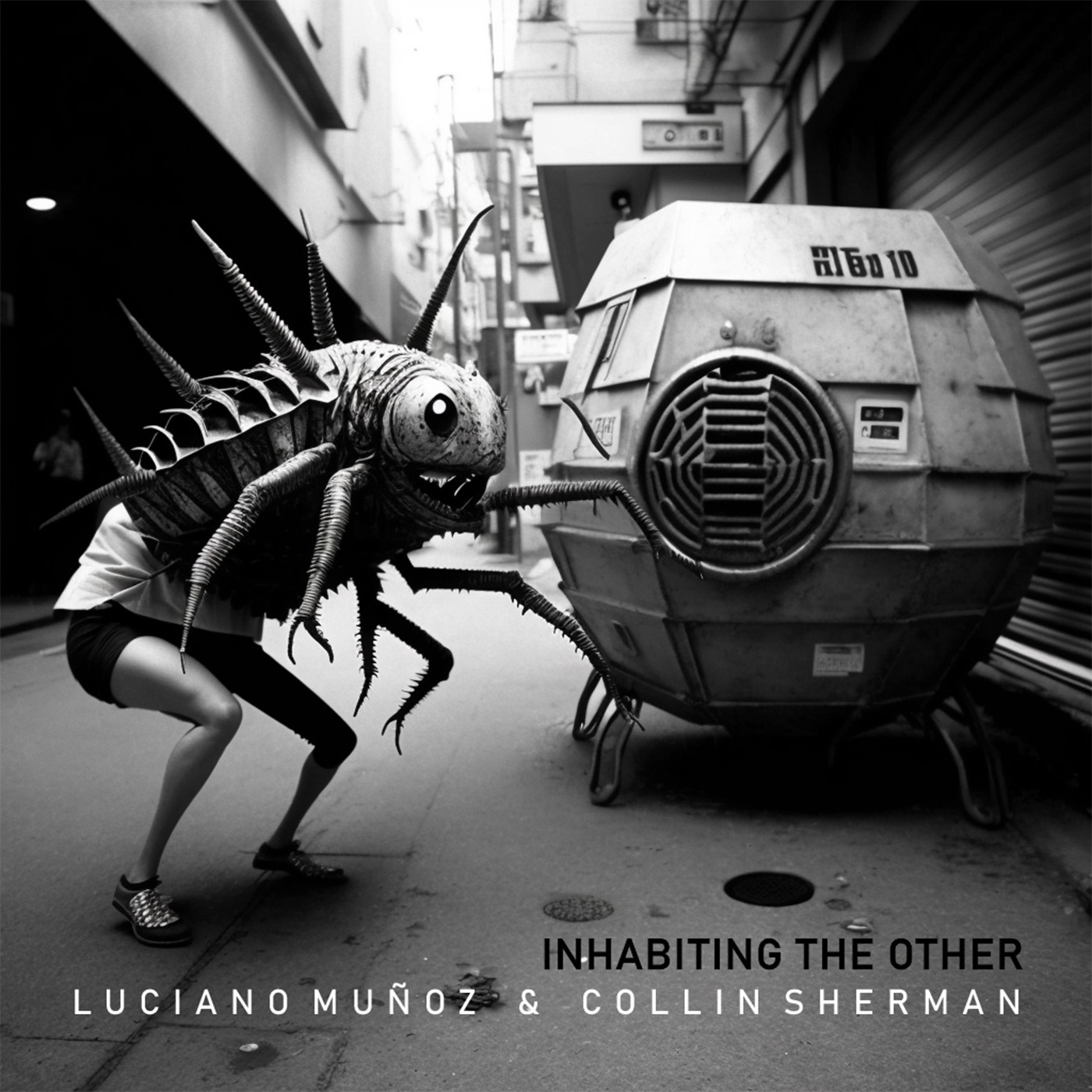 Releases June 9, 2023
Digital Download
Luciano Muñoz lives in San Pedro, Buenos Aires, Argentina. He plays eléctric guitar, synth guitar and samplers. His approach is focused on experimental and improvised music. He has three albums as a soloist and his work varies from ambient, concrete music, experimental and rock.

Collin Sherman is a multi-instrumentalist with a focus on reeds (alto sax, soprano sax, clarinet, bass clarinet, oboe) who also plays various synths and stringed instruments. He has played in bebop and traditional New Orleans-style jazz groups, and has released 14 solo albums since 2012 varying in style from ambient synth albums to avant-garde and free jazz explorations. Originally from Louisville, Kentucky, Collin currently lives in New York City.
Luciano Muñoz : electric guitar and synth guitar (tracks 1,2,3,4,5,6,7,8,9,10); samplers (tracks 3,4,6,10).

Collin Sherman: alto saxophone (tracks 1, 3, 5, 6, 7, 8, 9); soprano saxophone (tracks 2, 7, 10); Bb soprano clarinet (tracks 3, 4); bass clarinet (tracks 2, 7, 10); oboe (track 3); electric cello (tracks 2, 4, 9); bowed box guitar with cello strings (tracks 5, 9); Lyra-8 (track 5); MiniBrute (track 3); Moog Sub 37 (track 7); drum programming (tracks 4, 7, 8, 9); radio (track 7).
For more information, promo requests, or to set up an interview, please contact Collin Sherman.